It is with regret that due to the impact of Coronavirus (COVID-19) the 2021 operation Dragnet event is cancelled
Will you accept the challenge???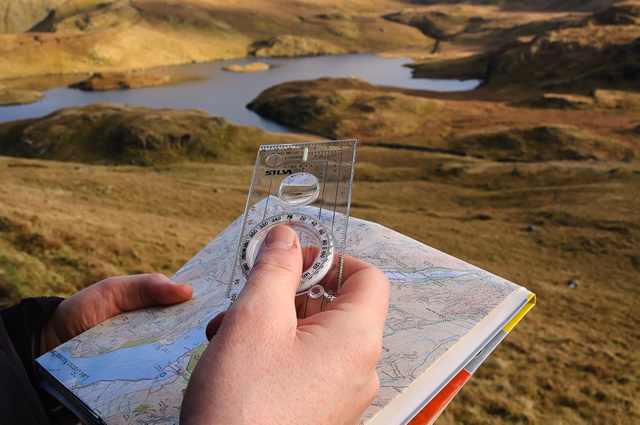 Dragnet is set in the beautiful Cumbrian Lake District, where some of the most dramatic scenery in the UK can be found. But don't be fooled by the Lake District's charm, this challenge is set to test most of your core scouting skills, not to mention the notorious changeable Lake District weather.
So before the event make sure you hone up those navigation, teamwork, and survival skills.
You will then be ready to complete a 30 mile trek through the mountainous terrain on foot, in the wilds of the Lake District, as a team of four bonafide Explorer or Network Scouts. Setting off from a secret drop off point late on Friday night, and from there navigate back to the defined Dragnet Base Camp, aiming to arrive on Sunday morning, as close to 11:00 am as possible.
Just in case you're thinking 'that's not challenging', we have introduced a twist, you are not only competing with up to 60 other teams. Your team will also be given 'life' cards which can be taken from you at any point on route, by a team of experienced Searchers made up of Explorer and Network Leaders (min 25 years old). So your teamwork and navigation skills will be tested to the limit whilst you evade capture.
Every team that enters Dragnet is a winner, a team trophy (to be returned for next year's Dragnet event) and prizes will be awarded to the Explorer Team and Network Team, that have the highest number of life cards left at the finish, and arrive nearest to 11:00 am. All teams that finish between 10:30 and 11:30 with lives remaining will receive a certificate and a badge. No badges or certificates will be given to teams that are disqualified for breaking the rules.